Best plants for an apartment balcony
Reading Time:
4
minutes
Any plants happy to grow in contained spaces instead of open soil can be grown on a balcony. There's something for everyone, whatever the space available.
Top tips for starting a balcony garden
Check balcony weight limits. Containers can be heavy once filled.
Securely fasten window boxes, hanging baskets or other loose fixtures. Be prepared to bring them inside during strong winds.
Make sure containers are big enough for healthy root growth. Heat and wind will dry the soil in shallow containers faster.
To avoid rotting or damp, ensure ample drainage in containers. Lightweight lining materials, like coco fibre, improve drainage without adding weight.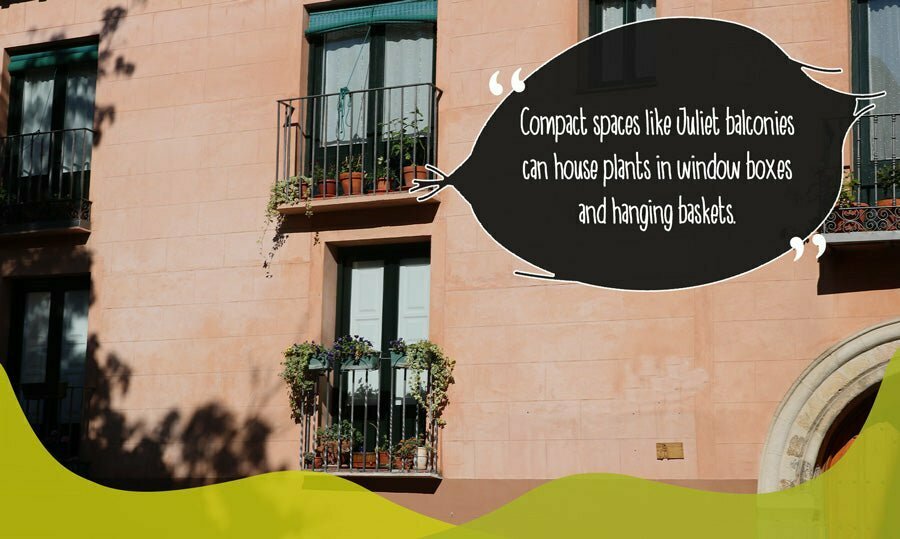 Making the most of smaller spaces
Vertical wall spaces increase growing room and privacy for overlooked balconies. Fix a trellis to the sides, front or wall of your balcony, and plant climbing plants, like clematis, mandevilla, or jasmine, in containers to spread colour throughout the space.
Bulbs don't develop expansive root systems, making them great balcony plants. Snowdrops bring life to winter balconies, before tulips, daffodils, and hyacinth in spring.
Compact spaces like Juliet balconies can house plants in window boxes and hanging baskets. Nemesia, ivy geranium, diascia, and lobelia work well. Planted together, they present a colourful display.
Sunny balconies
'Sunny spot' plants need daily watering, and at least twice daily on hot days. Choosing water retentive soils, like coco peat, sustains water levels – even in hot temperatures.
Flowers for pollinators
Small spaces are as vital to pollinators as large gardens. Fragrant flowers like verbena, lavender and snapdragons attract bees and butterflies, while adding colour and perfume to the area.
Colourful containers
For displays bursting with colour, mix petunias, zinnias, chrysanthemums, and marigolds.
Petunias will require fertiliser for bountiful blooms, but are easy to grow. Gazania and morning glory open their flowers with the morning sun, and close when it sets in the evening. This aspect adds variety and a touch of intrigue.
Violas are also happy in containers. They need sun but wilt in particularly high temperatures, so should be shaded during the middle of a hot summer's day. Salvia requires abundant watering but is happy in a small pot – good for more compact balconies.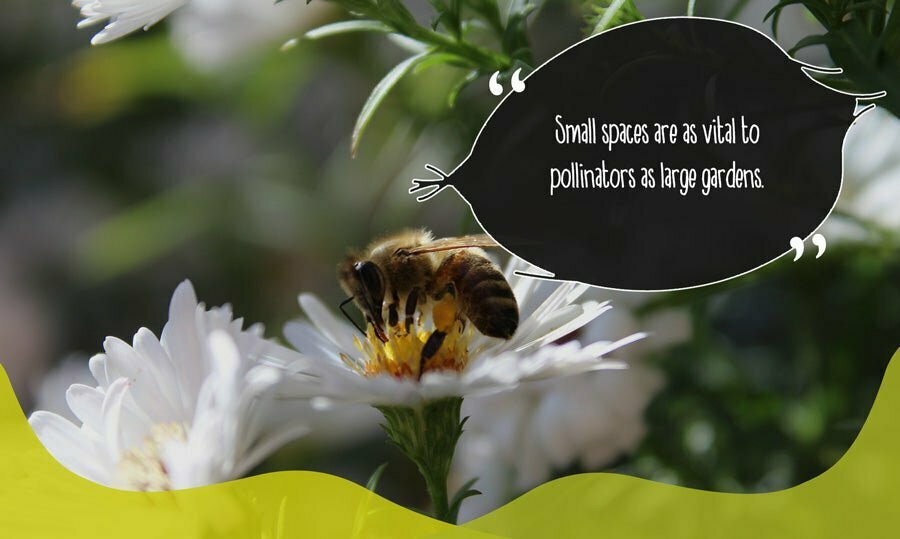 Sunny herbs
Thyme, sage, rosemary, and oregano all grow well in full sun. As well as providing fresh kitchen ingredients, their fragrance attracts pollinators. Chives grow in both sunny and shady conditions, perfect for any balcony.
Shady balconies
Colourful foliage
For foliage lovers, different ferns add variety and texture to balconies in the shade. Plants like heuchera, with its dark purple leaves, hosta in multiple colours, and caladium, known for its heart-shaped leaves, inject colour to shadier spots.
Caladium and other leafy shrubs may need larger pots and a little more space than other balcony plants to flourish.
Blooming containers
Partly shady balconies, or those that receive sunlight for short spells, are great for easy-to-manage begonia and nicotiania.
In the right conditions, begonias will bloom all summer long. For balconies with full shade, fuchsias add colour to hanging baskets, window boxes or pots.
Slow growing, dwarf varieties of Japanese maple thrive in shady, sheltered spots and won't grow too big or heavy. Impatiens are beautiful flowers that also prefer shelter, as they need moisture and fertiliser-rich soil for prolific blooms. Dwarf varieties of hydrangea also work, though they need a little more space and like a lot of water.
Shady herbs
Having a balcony in the shade doesn't rule out homegrown herbs. Mint, dill, parsley and coriander can all be grown in shade. So too can sorrel: a sour, leafy herb that enhances the flavour of soups, salads, and stews.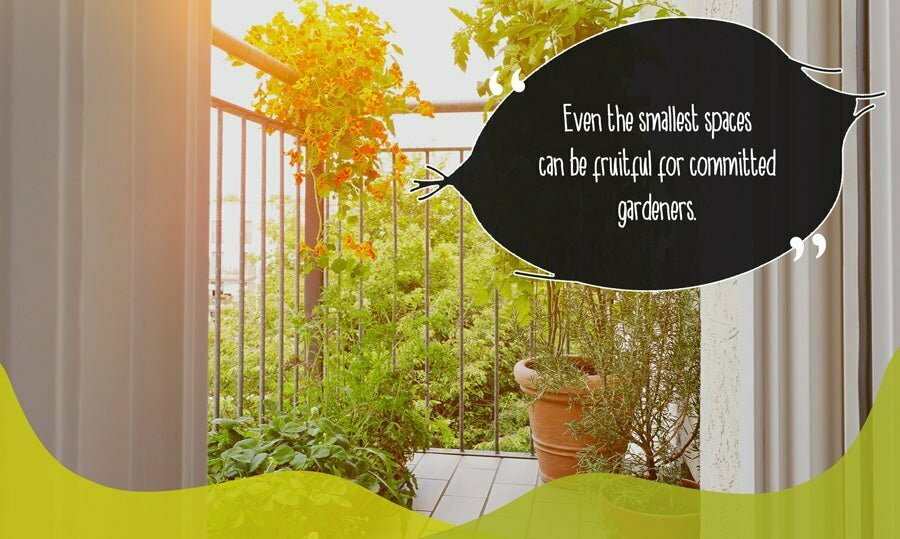 Miniature fruit and veg patch
Strawberries can grow in pots, containers or hanging baskets. Even the smallest spaces can be fruitful for committed gardeners. Spring onions, lettuces, and tomatoes also thrive – though tomatoes produce better on sunny balconies than shady ones.
Using coco coir in your balcony garden
So much can be done to beautify even the smallest outdoor spaces. Moisture and nutrient-retentive growing mediums like coco coir ensure plants are nourished.
Pre-mixed options like our peat-free coco coir with nutrients can maximise tomato yield or help petunias bloom. Mixes with perlite increase aeration for plants that need a well-drained soil and prevent root rot.
To see the full range of coco peat products we stock, take a look at our online store. Additional practical gardening advice is also available to browse on our blog.