A beautiful garden,
A beautiful planet.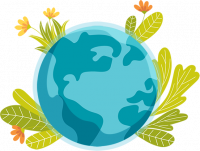 Our range of 100% peat-free coconut compost doesn't just leave your garden greener, but also the planet. Coir, a waste product of the coconut is completely sustainable and provides all the essential nutrients for the healthy growth of plants. Plus, it's much lighter than compost bags – easy to tuck under your arm. Choose from our selection of specially formulated coir compost to take care of your garden's needs throughout the season, whether you're a professional or an enthusiastic beginner. Get into gardening sustainably and naturally.
Lighter

Weighs 4 times less than bagged compost
Green

Derived from coconut coir, sustainable unlike peat
Smarter

Less plastic packaging, less watering & better results
Potting Perfection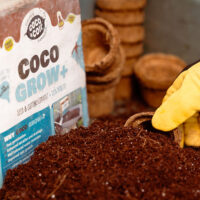 Coco Grow+ is the perfect potting compost to develop strong roots and plants.
Plant Boost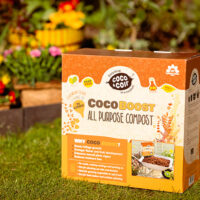 Independently verified leading performance compost with balanced NPK.
Seeding Success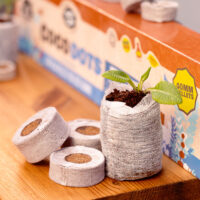 Coco Dots make seeding simple to grow plug plants.
Everything in a nutshell for your garden.
Our peat-free coir composts cover all gardening uses from seeding to potting and indoor plant compost. Based on 100% natural coir, the waste product of coconut growing. Coir offers ideal growing conditions for plants, providing the texture, water regulation and structure for healthy root development.
Being compressed in a box means they're easy to store, carry and deliver. Simply add warm water and watch the coir expand to the perfect nurturing peat-free compost.
How it works
1.
Place block in suitably sized container.
2.
Slowly add lukewarm water according to the instructions
3.
Watch the compost expand in front of your eyes. Fluff with a trowel and use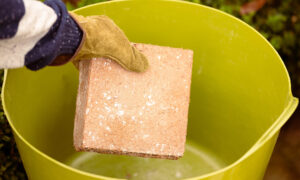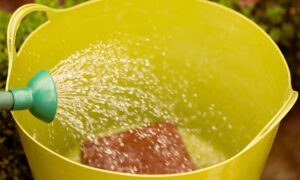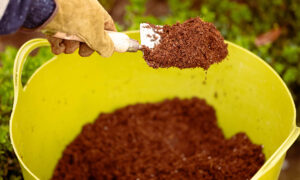 Bestsellers

High Performance

Stylish Design
Send us pictures of your garden spaces and efforts - What worked (or not). Share the joys of sustainable gardening with Coco&Coir
PLEDGE TO BE PEAT-FREE FOR LOYALTY POINTS
All future purchases on the Coco&Coir website will reward registered customers 10% value in loyalty points redeemable on any future purchase!
Read interesting tips & advice on our blog